54.4 mm Stroke

PAY ATTENTION: the
new
version of the kit, that is
version 3
, is being manufactured now and the updates will temporarily be posted on the
main page
.
All that follows in this page is obsolete as it is referred to the
version 2
of the kit.
---
Components of the 54.4 mm stroke converison kit. This kit allows to vary the base dimensions of the RG 500 Gamma engine from 56x50.6 mm to 54x54.4 mm; the 498 cc displacements is unchanged but the whole thermal group and crankshaft group are replaced with others that are definitely more recent in design. The kit includes cranks, cylinders, heads, pistons and everything else is needed to assemble it like fasteners and gaskets: in these pictures you can see only a subset of the whole kit, the rest can be found below in this same section browsing the product list.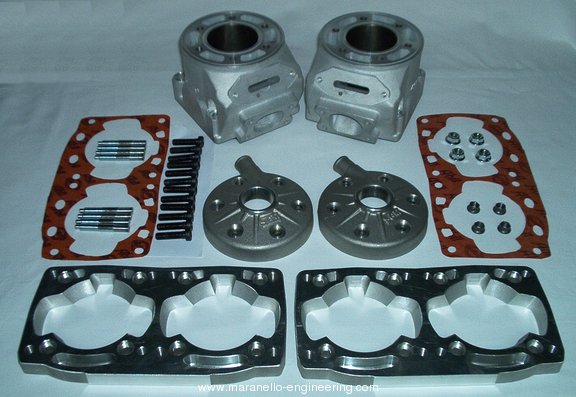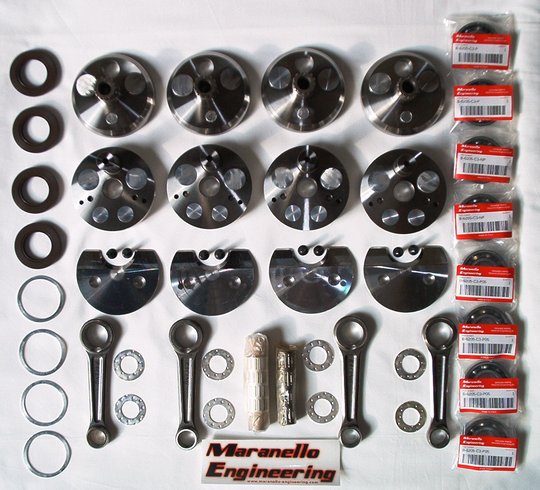 The kit includes special steel crankshafts hardened and ground, magnesium-aluminium alloy cast cylinders and adapter plates CNC machined from billet 7075 aged ergal that allow to assemble the cylinders with the stock RG Gamma bottom end as shown in following pictures: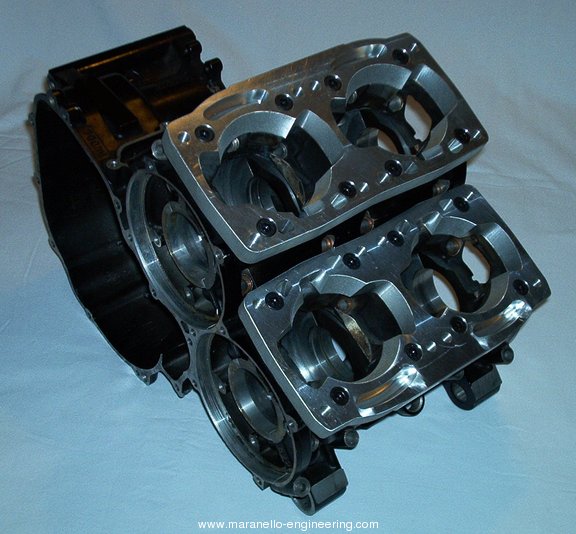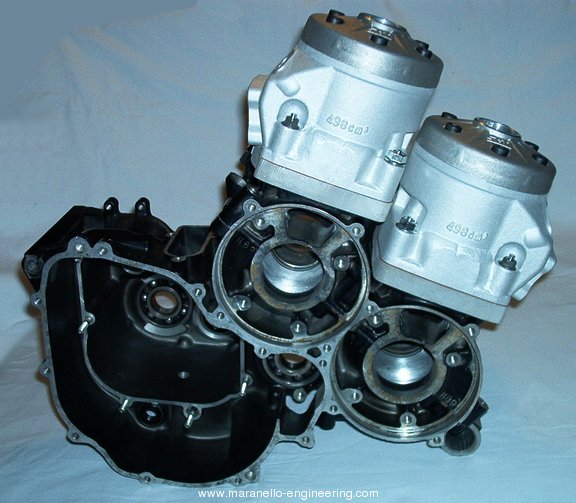 The kit is strictly derived from the SGM products on sale on this same site: some components like rods, pistons, heads, needle bearings are exactly the same, while others like crankshafts, cylinders, main bearings were modified as required to make them compatible with the stock RG Gamma bottom end.
All SGM components are state of the art, race tested and subject to continuous development; the RG conversion kit will always be kept up to date to the latest version of the components it is derived from.
Follow us on

to keep up to date with our new products for the RG 500
.


Crankshaft


Transmission


Cilinder


Rotary Valve
Featured Products - 54.4 mm Stroke
New Products For February - 54.4 mm Stroke
Copyright © 2018
Maranello Engineering
. Powered by
Zen Cart
. Template designed by
Sage Fish.com
.
Maranello Engineering Srl - via Verga, 12 - 41053 Maranello (MO) - Italy
reg. paid-up cap. €10.000 - tax reg. and VAT IT03185930363 - R.E.A. MO 366052