New crankshafts 54 mm stroke
Year 2016 updated version of the 54.4 mm stroke crankshafts for the RG 500.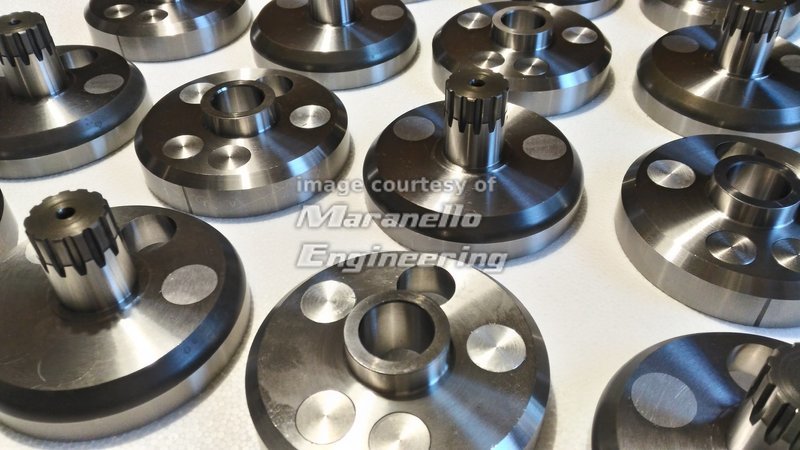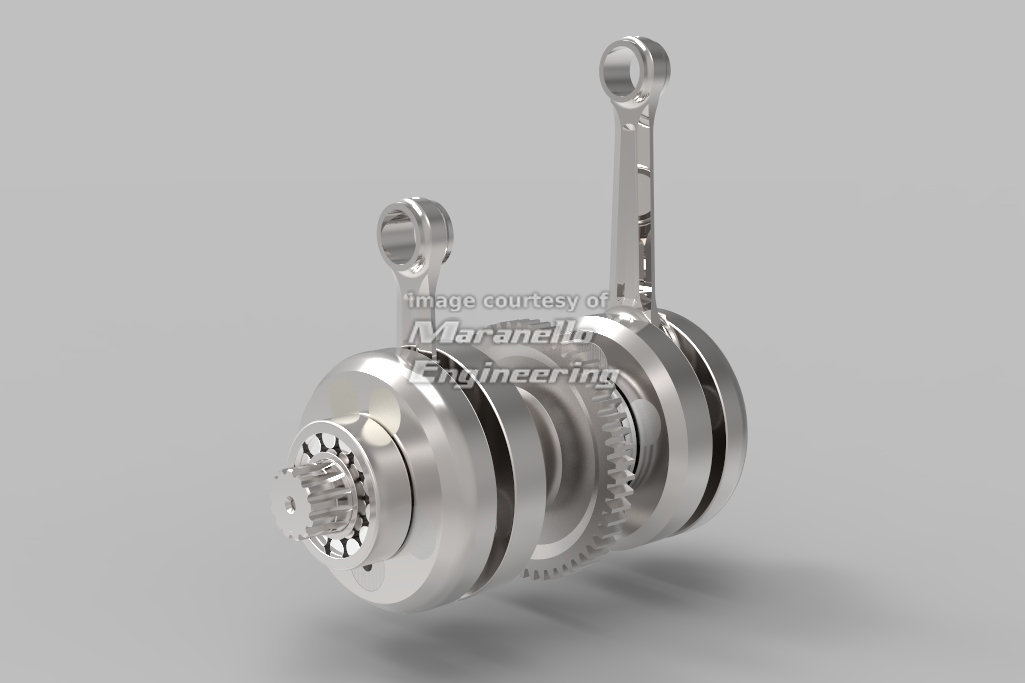 The new version is closely derived from the state of the art two stroke racing engines you can find on the track now in 2016. Main bearings, needle bearings, connecting rods, thrust washers are exactly the same as those used up to 17,000 RPM and over. Cranks wheels and big end pins are manufactured using the same materials and procedures of the racing ones but using overall dimensions suitable for the RG 500 bottom end. Balancing and moment of inertia were recalculated to minimize vibrations and to maximize performance when using the last generation lightened pistons. Widened center-to-center to make the crank wheels symmetrical and allow the adoption of wider transfer ports.
Special thanks to a couple of our clients who decided to finance the project and to test the product, thus making the new version possible. Like many of you already know, the 54.4 mm stroke project that was initially criticized and then everyone tried to emulate, was first designed and announced by us about ten years ago, there had been two previous versions, the last one dyno-tested achieving excellent results around 2010, then the project stagnated a bit due to the lack of time (as the RG500 community welcomed us with overwhelming enthusiasm sending us thousands of emails and minor requests and making us 101% busy) and lack of funding. Thus, thanks to the financing and trust given us by two special clients, the project is alive again and benefiting of the ten year's experience it reaches its third version.
The new version of the cylinders will follow shortly, porting also updated to the state of the art of the 2016 two-stroke racing engines, and will be tested too.
Regarding the price:
we receive lots of emails from our friends asking for the price. We are happy for the enthusiasm our project aroused in the community, but we are not able to tell the final price of the kit yet. To get an idea you could check a spares catalogue of any 125 cc go-kart or motocross and see how much it totals when putting together 4 cranks, 4 rods, 4 cylinders, 4 pistons, 4 heads, etc. This will give a rough estimate. We can determine the exact price only after the prototype we are manufacturing, will be completed and tested.
---
New product!
Straight cut gears kit for the RG Gamma 500, available in two different ratios and with different options including superfinish.
Read.